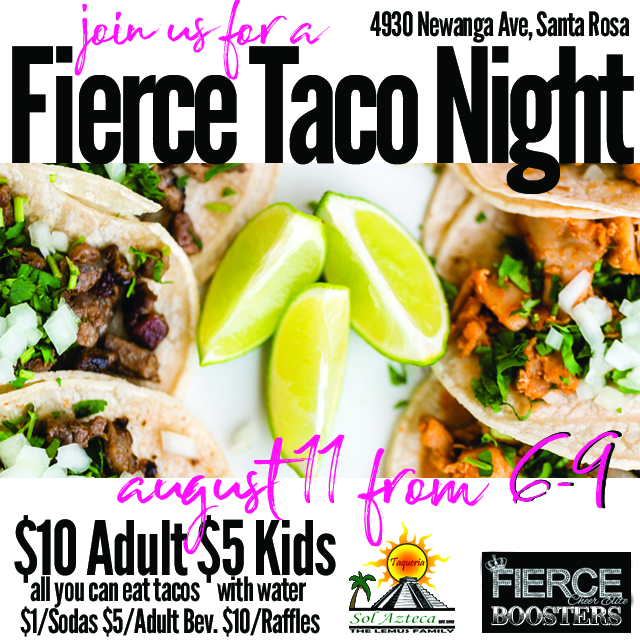 Please join us in our 1st-Annual Fierce Taco Night Fundraiser! 
Date: Saturday, August 11th
Time: 6:00 PM – 9:00 PM
Location: Faith Lutheran Church 4930 Newanga Ave, Santa Rosa, CA 95405
ALL YOU CAN EAT TACOS
It will be a fun evening for the whole family!
DINNER ~ RAFFLE PRIZES ~ BAKE SALE
RSVP to Bay via text @ 707-321-2025 if you desire Gluten Free.
If you have any questions, please get in touch with Bay, Danielle, Patricia or Toni.
Come out and celebrate with your Fierce Family!
Sponsored by Taqueria Sol Azteca