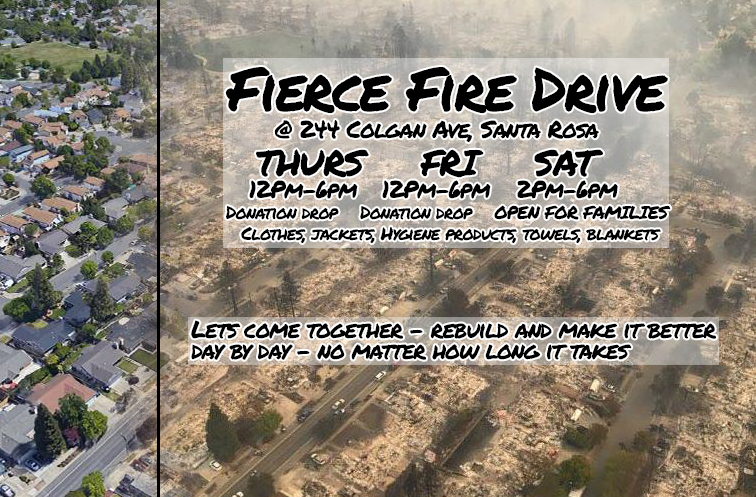 Fierce Fire Drive – Donation Drop
We all have a Fierce friend who's family members are directly affected by the devastation.
We are asking for donations in order to hand deliver. 
Drop off Location, Dates and Times: At the gym in the parking lot at: 244 Colgan Ave, Santa Rosa.
Thursday between 12:00pm-6:00pm. Friday between 12:00pm-6:00pm
Families in need: Pickup Saturday 2:00pm-6:00pm
Stay Safe. Much Love!