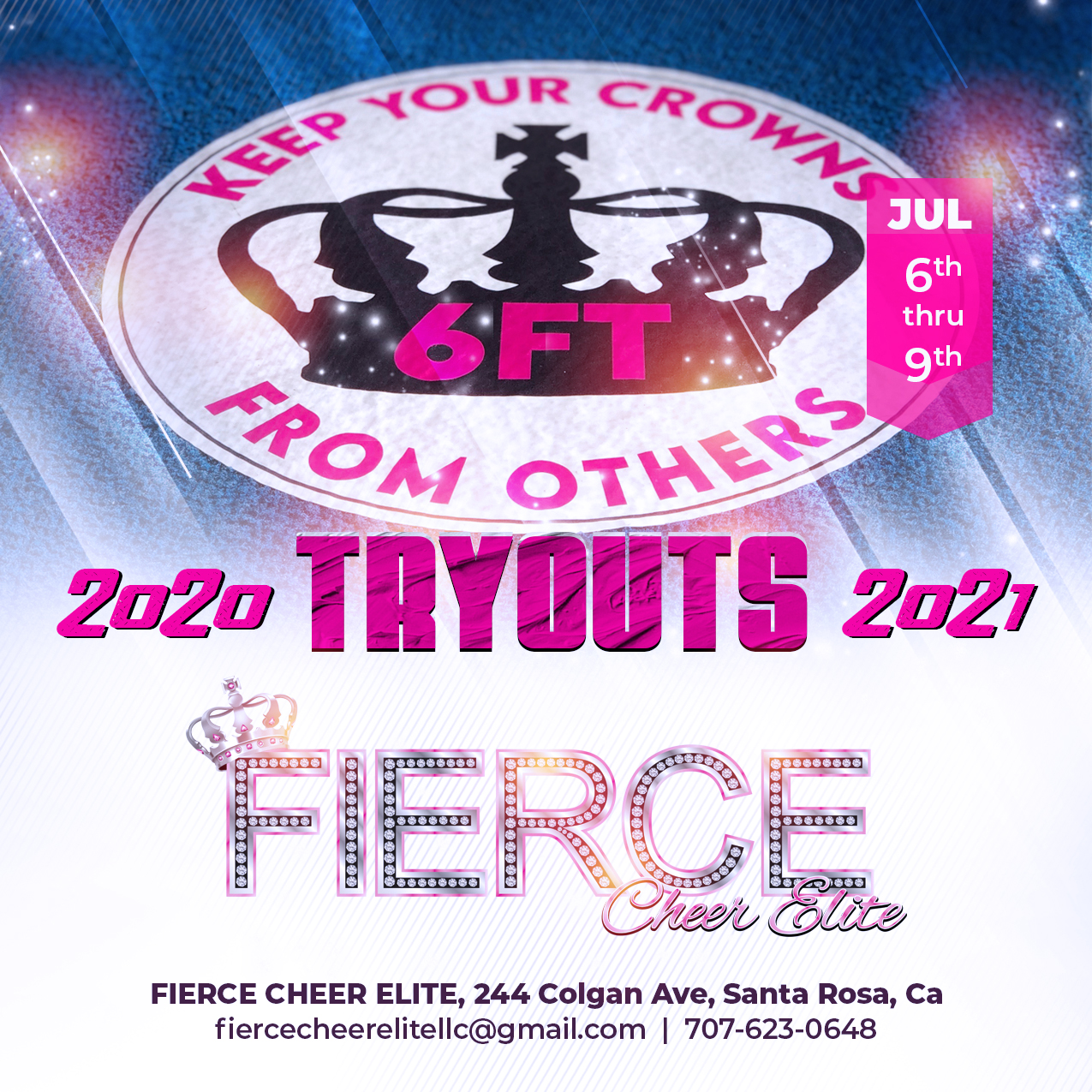 Hello! The 2020-2021 Fierce Cheer Elite Tryouts are here!
Registration Fee: $65 New Athletes $55 Returning Athletes
Join us for our upcoming 15th season and become a champion!
PLEASE SHARE WITH YOUR FRIENDS! Stay Safe and Healthy!
We will respond with our Covid-19/Infectious disease handbook and instructions on our protection plan.
#FierceCheerElite #RoyalFamily