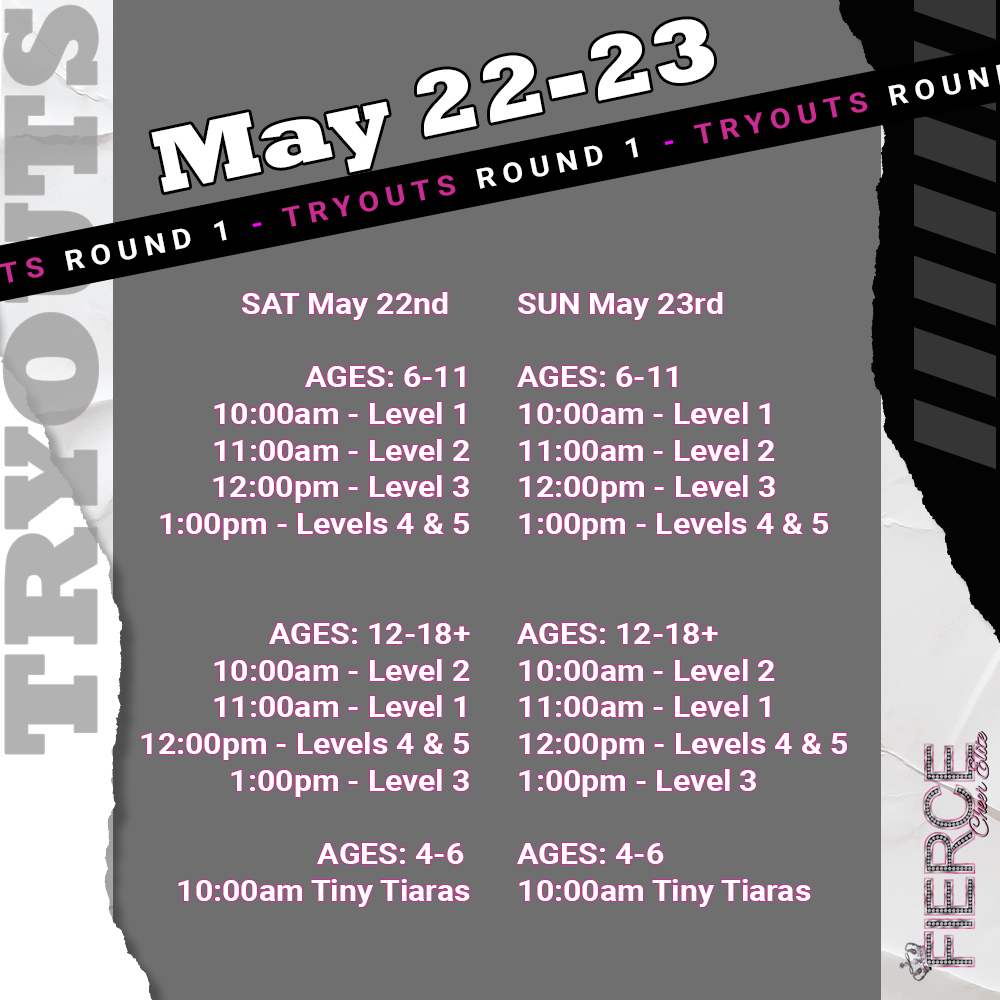 *** 2021-2022 SEASON TRYOUTS***
When you land on our Registration page, please scroll down to 

2021-2022 Season > 

 

SATURDAY Tryouts 5/22, 

then click Add to Cart next to your tryout Age and Level, as well as your desired tryout day, and then Checkout Now to complete!
Upcoming Dates: Upcoming Parent Meeting TBD
1st Round Tryouts May 22-23. Team Practices start June 14th!